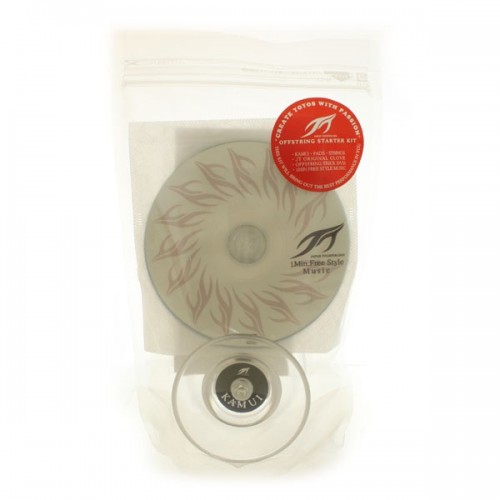 OFFSTRING STARTER KIT(生産終了)
オフストリングのさらなる普及を目指しJAPAN TECHNOLOGYから「OFFSTRING STARTER KIT」が登場。
・ヨーヨー(ポリカーボネート製KAMUI)
・トリックDVD
・フリースタイルCD
・スペアPad(2枚)
・ストリング (3本)
・JTオフストリンググローブ(1枚)


上記がセットになった初心者の心強い味方です。
DVDにはヨーヨーの組み立て方、ストリングの巻き方、メンテナンス方法、トリック紹介が日本語のナレーション、英語の字幕付きで収録されています。
付属ヨーヨーはポリカーボネート製のAshiru Kamui Light。
長きに渡り、多くの人々、オフストリング業界に影響を与え、オフストリングを変え、オフストリングを底上げしてきた名機「KAMUI Series」。
JAPAN TECHNOLOGYがオフストリングモデルとして完成されていると考えているのもこのKAMUI Seriesです。
日本国内はもとより海外のさらなるオフストリングプレイヤー育成に向けKAMUIは新たな革命を起こします。

"OFFSTRING STARTER KIT" appeared from JAPAN TECHNOLOGY.

· 1 Yo-Yo
· 1 Trick DVD
· 1 Freestyle CD
· 2 Spare Pad
· 3 Strings
· 1 JT off string Glove

The above is a set.
OFFSTRING STARTER KIT is a product recommended for beginners.
DVD contains Yo-Yo's way of assembling, String's winding method, maintenance method, trick introduction.
Japanese narration, with English subtitles.
The attached Yo-Yo is Ashiru Kamui Light.
JAPAN TECHNOLOGY has been changing the history of off string, affecting many people, Yo-Yo industry for a long time.
OFFSTRING STARTER KIT is a teaching material for beginners around the world.
Spec
| | |
| --- | --- |
| Diameter | 80.8mm |
| Width | 52.7mm |
| Weight | 69.5g |
| Price | ¥4490 |
---
Player with this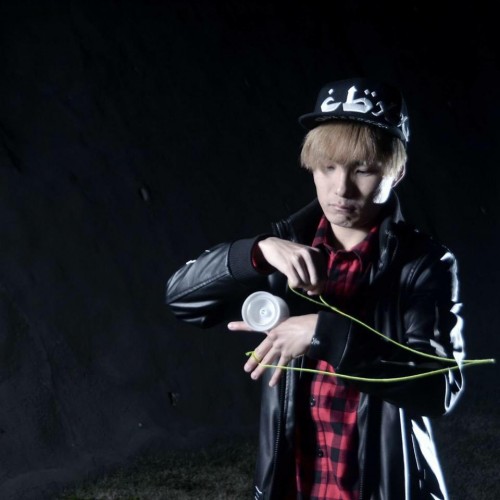 Chan Chun Hin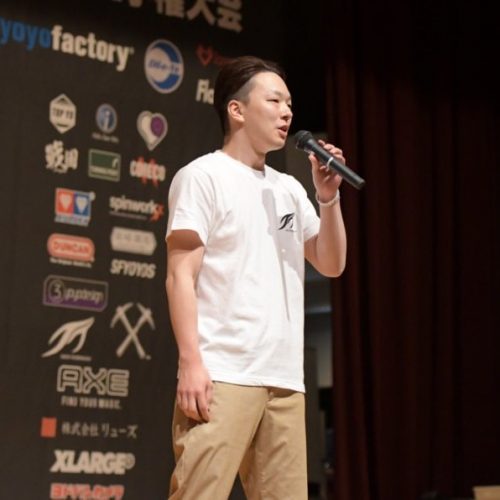 Atsushi Yamada(Owner)