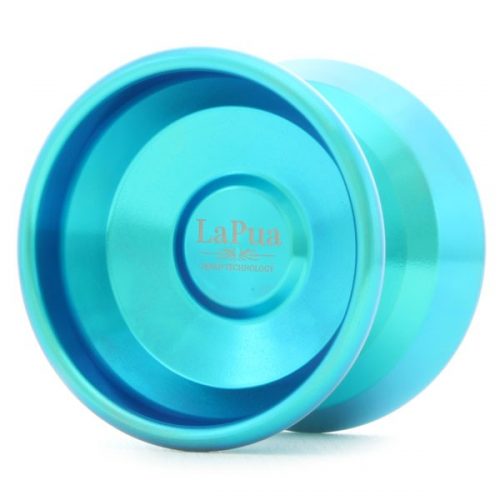 LaPua(生産終了)
冬の間、FROST(霜)に守られていたつぼみ達は春の太陽の恵みを浴びてやがて美しい花を咲かせます。
極寒の冬を乗り越える力強さ、そよ風になびく花のような軽やかさ、そして小さくも人々を魅了する美しさ。
これらを連想させる事から、このモデルに「太陽の花」を意味する「LaPua」という名を与えました。
LaPuaは「素材の性能を引き出す事」「JAPAN TECHNOLOGYらしさを追求する事」に焦点を当てたプロダクトです。
圧倒的な操作性と心地良いフィーリングを実現するためにボディをこれまでよりもさらに薄く削り込み、無駄を極限まで排除しました。

※性能重視のチタンモデルです。回転精度を重視される方はご購入をお控え下さい。
LaPua is a contest model that inherits the advantages of FROST and is designed to fit wider players.
Buds gently protected by Frost during the winter period.
Buds who received the grace of the sun when spring comes, make beautiful flowers bloom.
Strength to overcome the cold winter.
Usable feeling like a light flower shaken by the wind.
Beauty that fascinates many people.
I received such impression when using LaPua for the first time.
So we gave this model the name "LaPua" which means "flower of the sun".
Overwhelming operability and comfortable use feeling.
These are realized by thinning the body to the limit.
The model "LaPua" that derived the goodness of titanium material was completed.
Come and add LaPua to your Yo-Yo collection.

※It is a product pursuing performance as a contest model. The accuracy when rotating is slightly inferior. In exchange it is a model that got high performance. Those who place emphasis on rotation accuracy should refrain from purchasing.
Spec
| | |
| --- | --- |
| Diameter | 54.5mm |
| Width | 42.3mm |
| Weight | 65.5g |
| Price | ¥39800〜43800 |
---
Player with this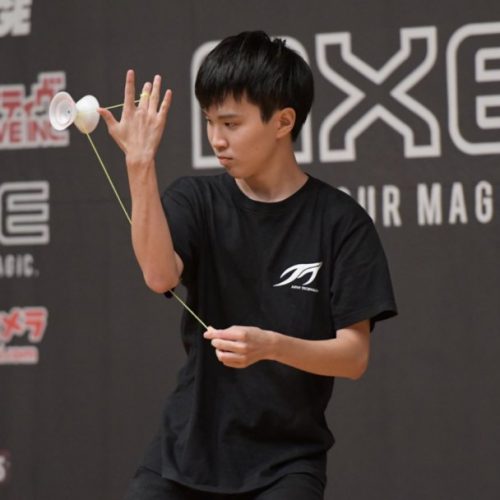 Koyo Hashimoto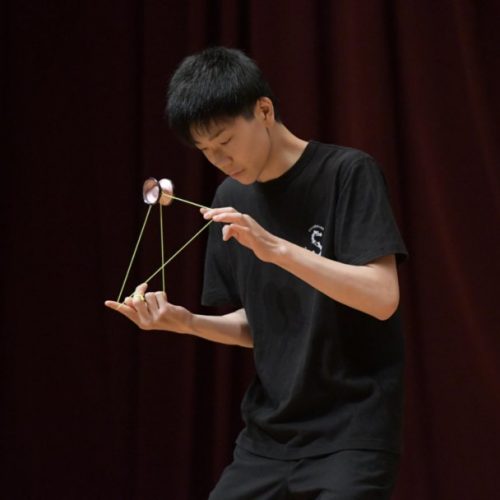 Kohei Nishimura