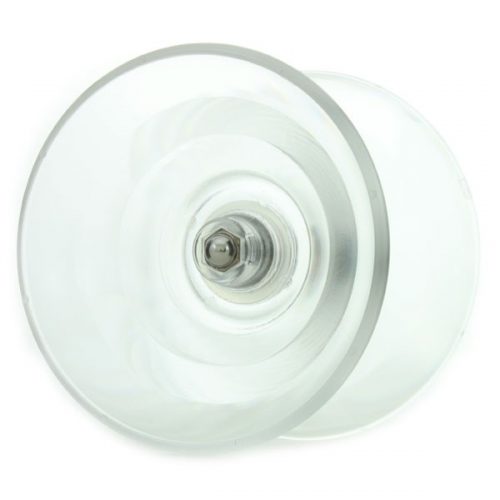 PC WOLTY
オフストリングの基礎を習得するために開発されたモデルです。
ボディ素材にポリカーボネートを採用し、金型で成形する事により大幅なコストダウンに成功しました。
オフストリングトリックを取得する上で重要なの事は、コントロール精度を上げることです。
近年、幅の広いモデルが多く販売されています。
それはヨーヨー本体とストリングが離れているオフストリングヨーヨーをプレイする上で落下リスクを軽減できる事から魅力的なモデルであることは間違いありません。
しかし、基礎を習得する段階では、ヨーヨーの幅にあまり依存しないことをJAPAN TECHNOLOGYはお勧めします。
ヨーヨーをしっかりとコントロールできる技術を身につける事が上達への第一歩だと考えているからです。
PC WOLTYはオフストリングにおけるトータルバランスを重視して設計しています。
あなたのオフストリングライフをサポートしてくれる心強い味方です。
It is a model developed to firmly master the basis of off string.
It succeeded in greatly reducing the cost by molding with a mold.
Polycarbonate was adopted as the body material.
The important thing in acquiring off string trick is to increase control precision.
In recent years many wide models have been sold. It is no doubt that it is an attractive model for beginners.
However, I do not recommend relying too much on the width of Yo-Yo at the stage of acquiring the foundation.
I want you to master the technology that can control Yo-Yo firmly.
PC WOLTY is designed considering balance.
PC WOLTY supports your off string life.
Spec
| | |
| --- | --- |
| Diameter | 78.5mm |
| Width | 55.8mm |
| Weight | 71.6g |
| Price | ¥3680 |
---
Player with this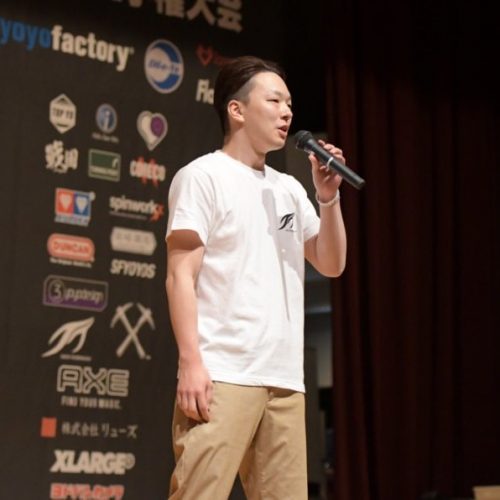 Atsushi Yamada(Owner)