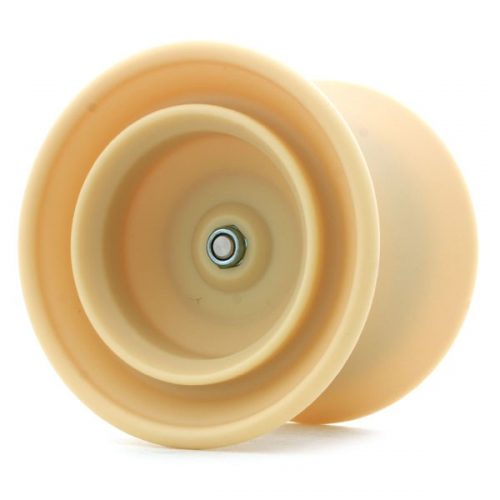 ANOTHER EAGLE2(生産終了)
JAPAN TECHNOLOGYの看板機種「EAGLE EYE」をベースにPOMとは異なるエンジニアプラスチックを削り出して製作したEAGLE EYEのアナザーモデルです。
素材を生かした設計で本家EAGLE EYEにも引けを取らない性能に仕上がっています。
直径と幅をわずかにアップし回転力と安定感をプラス。
ファイス部はフィンガースピン特化形状へ。
前作譲りの軽く扱いやすいフィーリングは継承。
Pad溝の深さを変更した他、エッジに丸みを持たせる事によりストリングへのストレスを回避、抜けの良さをさらに高めました。
よりハイクオリティーに生まれ変わったANOTHER EAGLEを是非お試し下さい。
It is a model designed based on JAPAN TECHNOLOGY 's main model "EAGLE EYE".
We adopted a special engineering plastic.
Plus the diameter and width more than ANOTHER EAGLE of the previous work.
Rotational power and stability are improved.
The central part evolved into a shape suitable for finger spin tricks.
Lightly handling feeling is inherited.
Please try ANOTHER EAGLE which has been reborn as a higher quality.
Spec
| | |
| --- | --- |
| Diameter | 75.0mm |
| Width | 59.8mm |
| Weight | 74.7g |
| Price | ¥13800 |
---