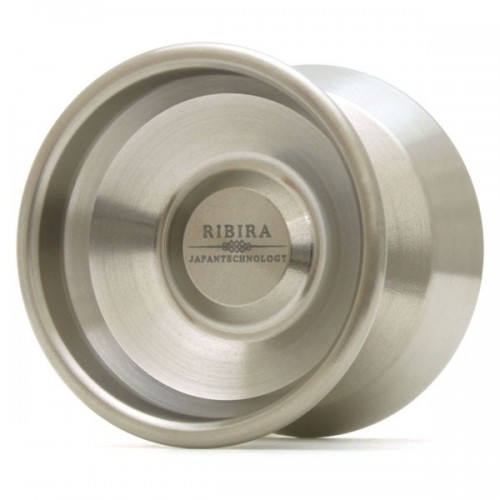 RIBIRA(生産終了)
Titanium Yo-Yoには4つの種類があります。

「高級感、満足感を与える事を目的としたディスプレイ向けTitanium Yo-Yo」

「競技用に似せて形や重量を調整しただけのTitaniumを使用する意味は特にないTitanium Yo-Yo」

「Titaniumだからこそ成し得る事ができる設計でYo-Yoの性能、可能性を引き上げる真の本格競技Titanium Yo-Yo」

「真の本格競技Titanium Yo-Yoを真似ただけの追いつく事は出来ても越える事はできないTitanium Yo-Yo」

JAPAN TECHNOLOGYは「真の本格競技Titanium Yo-Yo」を提案致します。
約2年の歳月を費やして形にした「RIBIRA」はTitanium Yo-Yoの可能性をさらに引き上げます。
数あるTitaniumからYo-Yoにはどの種類が適しているのか。
TitaniumをYo-Yoとして削り出すためにどのような切削技術や刃物を用いる事が理想なのか。
Titaniumだからこそ可能な突き詰めた設計。
様々な技術を駆使して誕生した「RIBIRA」は性能と高級感の両方を皆様にお届け致します。
"The possibility of Titanium"

There are 4 kinds of Titanium Yo-Yos.

"Titanium Yo-Yos made for display, which has luxuriousness and satisfaction"

"Titanium Yo-Yos whose shape and weights were simply adjusted to be like contest models"

"Real Titanium Yo-Yos for competing, which was designed to improve its quality and possibilities for performance"

"Imitation Titanium Yo-Yos are able to perform similar to the real one, but can never exceed it in performance"

JAPAN TECHNOLOGY proposes "The Real Titanium Yo-Yo".
It took about two years to create "RIBIRA". It raises the possibility of Titanium Yo-Yos.
Which Titanium out of a variety of choices is the best for Yo-Yos?
What cutting method and equipment meet the ideal way to shave Titanium to make Yo-Yos?
The design could only be created because of Titanium.
A lot of technique was effectively used, and as a result, "RIBIRA" was born with both high quality and luxuriousness.
Spec
| | |
| --- | --- |
| Diameter | 56.5mm |
| Width | 42.5mm |
| Weight | 66.0g |
| Price | ¥39800 |
---
Player with this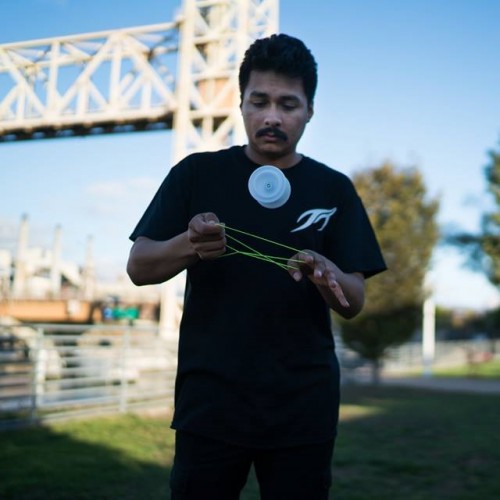 Bryan Figueroa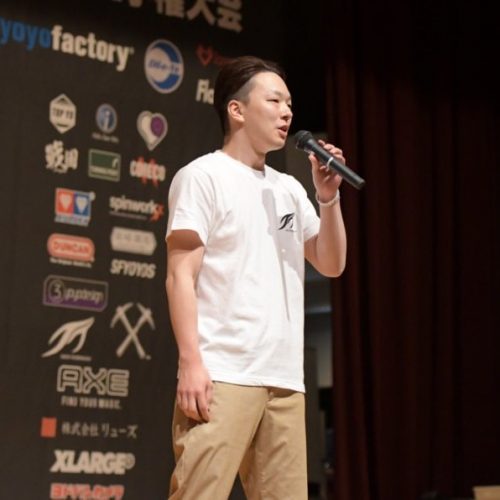 Atsushi Yamada(Owner)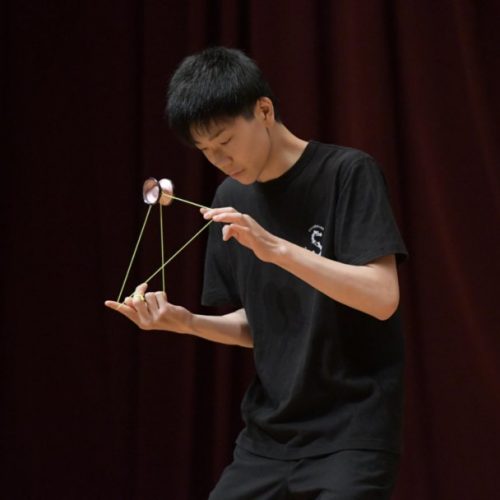 Kohei Nishimura